Industrial Processing Blankets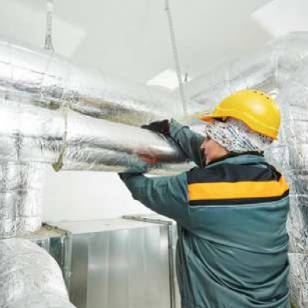 Improve Your Factory's Air Quality
Choose effective industrial insulation in Fredericktown, MO
If you own an industrial plant, you know that temperature and air quality can be difficult to control around machinery. Luckily, an insulation installation can help. Trustworthy Heating & Cooling LLC provides industrial insulation installation services in Fredericktown, Missouri. Our insulation can improve your air quality and keep your workers comfortable.

Email Trustworthy Heating & Cooling now to schedule an industrial insulation installation service in Fredericktown, Missouri or the surrounding area.
Insulation made to fit your industrial plant
It's important to maintain a safe and comfortable environment for your industrial plant workers. Blanket insulation installation can help. Our industrial insulation is made to last. We provide top-quality blanket insulation, which can be removed whenever you deem necessary. You can even remove and replace the insulation section by section. This way, you won't have to pay for a full installation again when just one area is damaged.

Speak with an industrial insulation pro now by calling 573-760-0050.